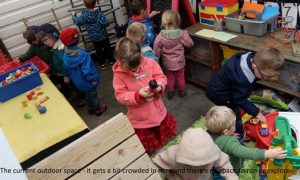 Early Years Funding Formula Consultation
Introduction
In England, Ofsted-registered early years providers are able to offer free early years education and childcare for children aged 3-4 and, in some instances, aged 2.
All parents can claim 15 hours per week now, and from September 2017 eligible working parents of 3- and 4-year-olds will be able to claim up to 30 hours per week. These entitlements are for 38 weeks per year.
Providers are paid directly for these hours by the Local Authority. From April 2017, the hourly rates paid will be worked out according to the Early Years National Funding Formula (EYNFF).
Although the new funding formula comes into effect from April 2017  LAs will be allowed some transition time to make the required changes to their local formulas and, as a result, have until 2019/20 to be fully compliant. This timeline is intended to support LAs who have significant changes to make although the DfE are encouraging all LAs to implement sooner if possible.
Consultation – we seek your views
In response to the recent Government consultation on the Early Years National Funding Formula, all Local Authorities are required to consult on how funding is distributed through the local formula for 3 and 4 years old children. These changes affect base rates and supplements for all early years providers – schools with nursery classes, maintained nursery schools, childminders and the private, voluntary and independent sector.
The full consultation on the Early Years National Funding Formula can be found by following this link. https://www.gov.uk/government/consultations/early-years-funding-changes-to-funding-for-3-and-4-year-olds. This National Consultation has now closed but you can read the Government's response by following this link.
The outcome of our local consultation will affect your funding rates from April 2017 onwards and therefore it is important that you share your views on these proposals via our short online consultation questionnaire.
There MUST be only one submission made per provider The consultation will run for from 13th January 2017 to 3rd February 2017.
Have your say by completing the following survey here: