County Councillor: Chris Williams
The Warwickshire County Council representative for Kineton Division which includes Avon Dassett is Councillor Chris Williams. Chris has represented Avon Dassett as the local Conservative Councillor for many years. Chris attends all the Parish Council Meetings in Avon Dassett and helped with various aspects of the Parish Plan.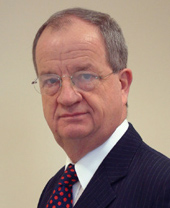 Chris lives in Fenny Compton with his wife, Carole. If you have any problems please contact him on 01295 770792 or e-mail cllrwilliams@warwickshire.gov.uk.
District Councillor: John Feilding
In 2015 the Local Government Boundary Commission completed a review which resulted in the creation of 36 new wards for Stratford District Council. Avon Dassett is part of the new Red Horse ward which also contains the villages of Compton Wynyates, Farnborough, Oxhill, Radway, Ratley, Shotteswell, Tysoe, Warmington and Whatcote.
In March 2017, Councillor John Feilding was elected for the Red Horse Ward. John is currently chair of Radway Parish Council but will be resigning at the AGM in May 2017 in order to dedicate his time to the parishes in the ward. Please contact him on 01295 678390 or e-mail: john.feilding@stratford-dc.gov.uk