St. Joseph's Catholic Church in Avon Dassett was built by Joseph Knight of the neighbouring Bitham House in 1854. The architect was Thomas Meyer of London.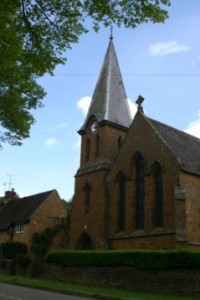 St. Joseph's was established as the parish church in 1855 and consecrated in the same year. It remained the parish church until 1971 when Kineton became the home of the parish priest.
Unfortunately mass is no longer celebrated in English at Avon Dassett but there is a mass in Polish each Sunday at 4pm.
For further information see the St Francis of Assisi, Kineton website.