Chair Person: Gill Lewis telephone: 01789 638843
Membership Secretary – Michelle Gill Tel. 01295 690987
Programme Secretary – Deb Watts Tel. 07941159051
Our gardening club meets on the third Tuesday of the month, throughout the year, (except for December, which is earlier).
Annual membership for 2023/24 is only £15 each.  This includes 4 talk/demonstrations at Avon Dassett Reading Room, followed by tea/coffee/biscuits.
We have also planned some wonderful garden visits (additional charges apply), and some social events too.
Membership also gives 10% discount for Harefurlong Nurseries (Farnborough) and The Herb Centre (Warmington).
If you wish to join us, come along to one of the meetings or contact a committee member for more details.
We look forward to welcoming you.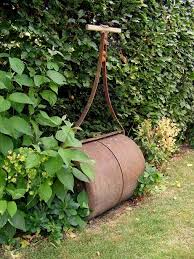 PROGRAMME FOR 2023-24
21st March 7:30pm – Talk, "The Gardens of Kent" by Anna Prosser
– AD Reading Room
– Raffle
18th April 7:30pm – Talk, "Aliens in the Garden" by Roger Umpleby
– AD Reading Room
– Raffle
16th May TBA   – Garden Visit – TBA
20th June 6:30pm – Garden Visit to 6 Cannon Price Road, Barford
– £5.50 including refreshments
18th July  – Day trip by coach to David Austin Roses
15th August 6:30pm – American Supper hosted by Mike & Gill Lewis
– at their garden in Wellesbourne
19th September 11am – Garden Visit to Aston Pottery Gardens
– Guided Tour, £6.95
– On-site cafe
17th October 7:30pm – Talk, "Successful Orchid Growing" by Malcolm Moodie
–  AD Reading Room
–  Raffle
21st November 7:30pm – Talk, "Gardening As You Get Older" by Howard Drury
– AD Reading Room
– Raffle
5th December 7-7:30pm – Christmas Meal at The Yew Tree pub AD
– Secret Santa Raffle
16th January 2024 7:30pm –  Seed Swap Social
– at The Yew Tree AD
20th February 2024 7:30pm – AGM & Quiz
– AD Reading Room
– Raffle