Avon Dassett Open Gardens in support of National Garden Scheme (NGS) was due to take place on Sunday 5th July. Obviously, under current Government guidelines, openings are not able to take place. NGS is keeping abreast of new guidelines as they are issued and formulating plans for how openings might work once they are able to take place again. However, as the date of Avon Dassett's opening is only some six weeks, it is hard to imagine how an opening might operate in any way close to 'normal' or that it would be sensible to bring a potentially large number of visitors into the village.
Therefore, the garden owners have made the decision that they will not open on 5th July, even if it is allowable to do so. As things change over the course of the year, the garden owners will keep in touch with NGS with a view to seeing if there are other ways that they can support NGS in the valuable work they do.
Last year's Open Gardens was Sunday 7th July 2019. Eleven local gardens were open with plant and book sales and homemade teas. For more details see here.  Open Gardens in 2019 raised over £3000 for the National Gardens Scheme charities.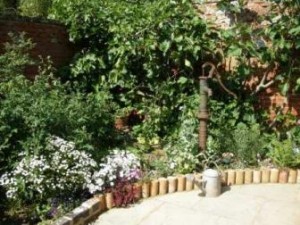 Previous Open Gardens Days have raised thousands of pounds for the NGS charity, as well as local causes such as repairing the steps at St John's Church, Avon Dassett.