This year's Open Gardens took place on Sunday, 4th July 2021. Unfortunately, due to the weather there were only approximately 140 visitors to the village, quite a decrease on 2019 figures.
However, the event raised £1,269.50 for National Gardens Scheme and £123.65 for the Parish Council towards the upkeep of the tubs in the village. The County Organiser from NGS came along and said that, despite the weather, those who did visit were impressed with the village and the gardens they saw.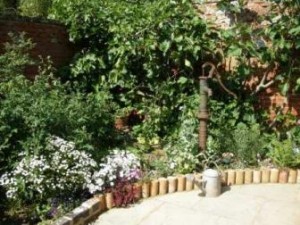 Previous Open Gardens Days have raised thousands of pounds for the NGS charity, as well as local causes such as repairing the steps at St John's Church, Avon Dassett.