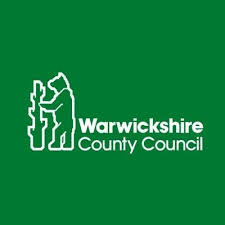 Warwickshire County Council (WCC) has launched a public consultation seeking the views of people in Warwickshire about how housing related services are provided. The consultation period runs until 11 August 2023.
Like other local authorities, WCC is facing significant financial challenges. The budget for housing related support services will reduce by £1 million from April 2025. Considering this, WCC is undertaking this consultation to re-design these services to become more efficient and effective within a reduced budget, while retaining clear focus on those people with the greatest need and those where support will prevent them needing care services.
The aim of this consultation is to inform Warwickshire residents about the proposals to redesign services and to ask for their views. We would greatly appreciate your participation and would value your thoughts.
Join the conversation about the redesign of Housing Related Support Services in Warwickshire. Your ideas can make a real difference in helping individuals maintain their independence and prevent homelessness. Please complete the survey and tell others about it.
How to take part:
Complete the online survey online at https://ask.warwickshire.gov.uk/insights-service/redesign-of-housing-related-support-services/
You can also respond in writing to: Warwickshire County Council, Housing Related Support Consultation, Shire Hall, Market Place, Warwick, CV34 4RL or by emailing peoplestrategyandcommissioning@warwickshire.gov.uk
If you need easy-read information and questions, please get in touch using the contact information below
If you need assistance in completing the survey online, or if you need information in another language or format, please get in touch using the contact information below and we will arrange help
A paper version of this survey is available – please request this by telephone or email (contact details below) and we shall send one out to you
If you have any queries or need any help or advice about the consultation, please email peoplestrategyandcommissioning@warwickshire.gov.uk or telephone Warwickshire County Council Customer Service Centre on 01926 410410 and they will direct you to the Maintaining & Promoting Independence Team for support.