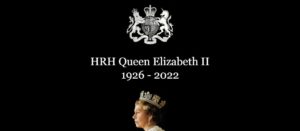 The parish council have made the following statement:
It is with great sadness and with a heavy heart that we hear of the death of Her Majesty Queen Elizabeth II on 8 September 2022.
Avon Dassett Parish Council send their condolences to the Royal Family at this sad time.
The official website of the Royal Family has updated following the death of the Queen, with King Charles III listed as His Majesty The King.
A book of condolences has been opened for people to sign online.
Mourners can visit the Royal website at
https://www.royal.uk
to leave their messages. The website states that a selection of the notes will be passed on to the Royal Family.
Local Arrangements
Books of Condolence
Avon Dassett Parish Council will have a book of condolence in the Yew Tree during opening hours from 5pm this evening.
Avon Dassett will also have a book of condolence at the Reading Room during Post Office opening hours and each Wednesday from 8am to 8pm.
Residents who are unable to visit these locations or who or would prefer can send a word document to our clerk at:
clerk@avondassettparishcouncil.com
and these will be printed and inserted into the book of condolence.
Anyone wishing to lay a wreath or flowers can do so at the village war memorial.
We do ask that cellophane is removed.
All flowers and wreaths will be removed after the funeral as per protocol.
Jo Jarman
Clerk and Responsible Financial Officer
Avon Dassett Parish Council