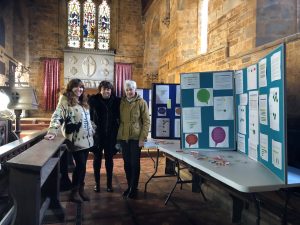 Thanks to everyone who came to St John's on 6 February. There was a good turnout and discussion of the results. For those unable to attend, the exhibition of the results will be able to view in the Reading Room during post office opening hours.
Many thanks to Candy and Anna for the delicious cakes and to Dave for the lights and much needed heating!
Next Steps
a) An action plan will be drawn up with the parish council
b) A draft report will be compiled and submitted to Stratford District Council for assessment
c) A final report will be published and submitted to Avon Dassett Parish Council for approval
d) The report will be distributed to each household in the village
e) The report will be submitted to Stratford for adoption
f) Once adopted the parish council will report annually on progress against the action plan
Can you help?
If you have any photographs of the village and/or its activities that could go in the final report please contact Liz Hirst or Sarah Richardson