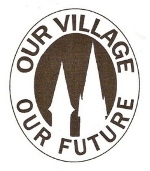 A parish plan is community-led and establishes priorities for the village in the future. Avon Dassett's original parish plan was adopted in October 2007 and an action plan created in 2008. Progress against these actions continued until 2016. The village has clearly changed since then as has the wider context thus the need to refresh the plan and prioritise actions to improve the village going forward.
A new questionnaire has been designed and will be delivered over the weekend of 22-23 October 2021. It covers everything from housing to car parking! There will be an accompanying note to say when it will be collected and a return envelope provided for confidentiality.
All the questionnaires will be processed independently by Stratford District Council who will also produce the survey report. All answers will be treated in strictest confidence and used for research purposes only. It will not be possible for any individual or household to be identified in the findings. For further information see the privacy notice at www.stratford.gov.uk/privacy
If you have any questions please contact Liz Hirst or Sarah Richardson or speak to your distributor/collector.
It is hoped that preliminary results will be displayed at Avon Dassett Pop-up Market at the Yew Tree on 4 December.