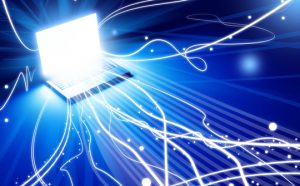 Lucy Brown, Editor of Choose has put together this helpful information on broadband in the village.
Broadband in Avon Dassett
Thanks to the CSW Broadband project, superfast fibre broadband has been available to most homes in Avon Dassett since 2016/17. That means most properties can access fibre broadband speeds of up to around 66Mb from mainstream providers like BT and TalkTalk.
Coverage isn't absolutely complete though, so some homes in and around the village may only be able to receive speeds of around 10Mb because they're stuck on old copper broadband lines.
Using a broadband checker tool, like this one from Choose.co.uk, allows customers to enter their postcode to see how fast the broadband line to their property is. Bear in mind that other factors affect how fast broadband will actually be, especially in villages like Avon Dassett where the distance to the exchange can be lengthy and so the signal can degrade over that distance.
As an example, the distance between houses in the CV47 2AW postcode and the local exchange at Farnborough is 1.35 miles, but the good news is broadband connections are usually routed through street cabinets on their way from the exchange so the speed loss along the line will be less pronounced.
Which broadband providers are available?
Avon Dassett superfast broadband runs on the Openreach broadband network, so customers able to receive superfast speeds will have their pick of the following providers: BT, EE, Direct Save Telecom, iTalk, John Lewis Broadband, Now, Origin Broadband, Plusnet, Shell Energy Broadband, Sky Broadband, TalkTalk, Vodafone and Zen.
If customers can only access 10Mb broadband (or they don't want superfast fibre) then Shell, Sky, TalkTalk and Vodafone are removed from the list because they're only focused on fibre deals.
There's also an issue any customers looking at Plusnet should be aware of – geographical pricing.
Plusnet class Avon Dassett as an "out of area" location, also known as a Market 1 location. This means customers won't pay the headline prices they see advertised by Plusnet on TV or elsewhere but will pay a premium for being in a difficult area to reach.
Disappointed customers can access a workaround though thanks to John Lewis Broadband. As they're a reseller of Plusnet services and they use Plusnet customer service teams too, signing up to John Lewis Broadband is actually cheaper than signing up to Plusnet in Avon Dassett.
Other connection options
If a property still hasn't been connected to the superfast broadband network, looking to the 4G network might be the way to boost home internet speeds.
Mobile broadband coverage across Avon Dassett varies depending on network and location so consulting a mobile coverage checker can give customers an indication of which network is best in their area, although remember these are only indications.
EE, O2 and Vodafone all claim to have good coverage in the Avon Dassett area, although Three have a bit of a not-spot north of the village.
Having a decent 4G signal means customers can sign up to mobile broadband deals or, if they'd prefer a more traditional and reliable broadband experience, they could consider 4G Internet instead. They use the mobile signal of either O2 or Vodafone's network to deliver a home broadband solution using 4G on a 12-month contract.