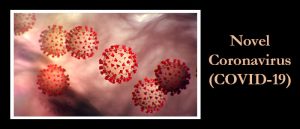 (From Raj Kanwar of Kineton & Tysoe Surgeries)
This relates to the patients who are registered with the 5 Surgeries who together are the Warwickshire East Primary care network or WePCN:-
Please like and share to pass the message on.
We are pleased to inform you that the local Clinical Commissioning Group has confirmed plans for the delivery of Covid-19
#vaccines
for our the WePCN patients.
These will be delivered by the South Warwickshire GP Federation and will begin in the week commencing 11th January 2021 and be in Southam.
Patients will be invited for their vaccine directly, so please do not contact the individual Surgeries.
These invitations will be based on the priority groupings set out by the Government, meaning that the over 80s and those in care homes will receive the vaccinations first.
For more information about the priority groups please check this link
This is a link to a PDF guide from Public Health England on the COVID-19 vaccine,