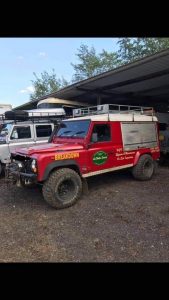 A Landrover (see picture above) was stolen from Avon Dassett last night. It was used to tow away a stolen caravan (picture below). The vehicles (plus two vans) were spotted driving through Farnborough at around 3am Sunday morning. The Landrover is in distinctive red livery with many logos.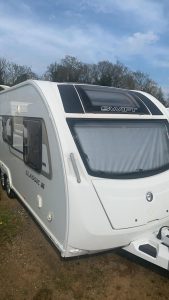 In addition another caravan was stolen from Kineton Saturday night/Sunday morning. It was towed through fields and fences which resulted in a horse being let loose on the roads. The caravan was found smashed up in a ditch in Gaydon this morning.
Please be vigilant and report any sightings to the police.