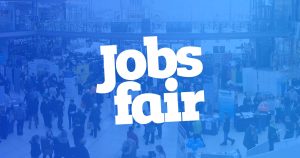 Following the success of its first Virtual Jobs Fair in May, with over 1000 jobs, apprenticeships and volunteering opportunities promoted, the National Careers Service is hosting its second fair in the West Midlands on June 11  to promote local vacancies and support citizens to get back into work.
As before, the Virtual Jobs Fair will give employers the chance to post current opportunities on their social media which the National Careers Service will promote on their channels during #JobsHour.
Follow the social media channels @NationalCareers and NationalCareersService as more details are throughout the week. If you have any questions or would like to get involved contact the helpline on 0800 100 900 which is open 7 days a week from 8am until 10pm.
https://www.gov.uk/government/publications/esfa-update-3-june-2020/esfa-update-further-education-3-june-2020#information-the-national-careers-service-virtual-jobs-fair-returns