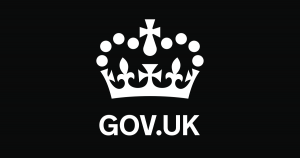 Coronavirus Statutory Sick Pay Rebate Scheme
The new Coronavirus Statutory Sick Pay Rebate Scheme will launch online on Tuesday 26 May.
The Scheme will enable small and medium sized employers with fewer than 250 employees to apply to HMRC to recover the costs of paying coronavirus-related Statutory Sick Pay. Tax agents will also be able to make claims on behalf of their employers.
HMRC has published online guidance which includes information about who can use the scheme and the records employers must keep.
To find out more please visit GOV.UK.
For an overview of the scheme, you can also register to attend a live webinar.
Focus on agriculture
DWP has been working in partnership with the Department for Environment Food & Rural Affairs (DEFRA) to help bring together unemployed or furloughed workers with employers who have vacancies to fill in the agricultural sector. We've set up a dedicated page on our new Jobhelp site to help people understand what to expect, how to apply and why they should consider working in this critical sector.
Our new page supports DEFRA's Pick for Britain campaign which launched on 19 May, with endorsement from the HRH Prince of Wales, to help employers fill these crucial vacancies.
New Coronavirus Community Support Fund now open
The Coronavirus Community Support Fund aims to support the tens of thousands of charities and organisations at the heart of local communities that are making a difference during the COVID-19 outbreak, including delivering food, essential medicines and providing financial advice, including welfare advice and support. The funding is to help organisations ensure they can meet increased demand as a result of the COVID-19 outbreak, as well as continuing their day to day activities supporting vulnerable people in need.
More information can be found on the National Lottery Community Fund website.
Details of other available funding opportunities are available on GOV.UK.