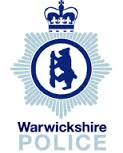 Burglary, Bottom St, Northend
Incident number: 148 17/02/2020
Please note that at unknown offenders have broken into a secure shed overnight 15/02/2020 and removed a lawn mover, before leaving it in a nearby bush. A padlock was damaged to get in to the shed but nothing believed to have been taken.
If you have information that you believe may be connection to this incident, please contact the Police on 101, quoting the incident number given.
Please remain vigilant around your area and report suspicious persons, vehicles or activity to the Police on 101. Thank you.
Information can also be given anonymously to the Independent Charity, Crimestoppers, by calling 0800 555 111 or by visiting their website: www.crimestoppers-uk.org.