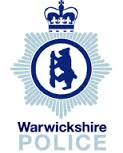 There have been two thefts of vehicles from villages near Avon Dassett. Please see the details below:
Vehicle Stolen From Farm in Wellesbourne
Incident 167 of 21 October – Wellesbourne:  During the night of 20 into 21 October, offenders stole a blue Ford Focus vehicle from a farm premises in Staple Hill, Wellesbourne. If you saw anything or have any information that could help the police with their enquiries please call 101 and refer to inc 167 of 21/10/17.  Alternatively call Crimestoppers on 0800 555 111 anonymously. For crime prevention advice visit:  www.warwickshireruralwatch.co.uk
Landrover Stolen From Farm in Warmington
During the night of 16 into 17 October, offenders entered the secure compound of a farm premises in Warmington, Banbury and stole a green Land Rover.
If you saw anything or have any information that could help the police with their enquiries please call 101 and refer to inc 290 of 22/10/17.  Alternatively call Crimestoppers on 0800 555 111 anonymously. For crime prevention advice visit: www.warwickshireruralwatch.co.uk