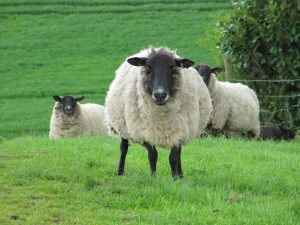 There have been a number of incidents around the county of ewes and lambs being attacked and killed by dogs most recently this month in Wormleighton when two sheep were killed.
Please keep all dogs on a lead when passing through fields with any kind of livestock, especially with young at this time of year.
Always make sure you know where your dog is, especially if you live near fields with livestock in. Your dog is your responsibility both when you are at home and away.
From 6th April, 2016, ALL dogs in England, Scotland and Wales are legally required to be microchipped and their details registered on an authorised database. Failure to comply could lead to a fine of £500.