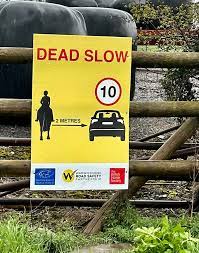 A local driver has been disqualified following  a serious injury collision with a horse and rider.
The incident on 2 January 2023 saw the horse put down by a vet on the roadside in Kineton and the female rider suffering life-changing injuries.
Christopher John Wixey, 76, of Banbury St, Kineton, was disqualified from driving for 12 months, and required to take an extended test of competence before he can drive again.  He was also fined £540. He had earlier pleaded guilty.
Avon Dassett have requested the 'pass wide and slow' signs for Farnborough Lane but these are yet to materialise.
For more information on the Kineton case see: https://www.stratford-herald.com/news/careless-and-inconsiderate-driver-sentenced-9333114/