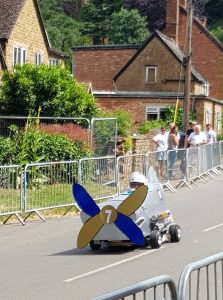 Entries are now open for Avon Dassett Soapbox Derby which offers an exciting gravity race down a steep and winding hill reaching speeds of up to 50 mph.
All thrill-seeking drivers welcome!
This year's race is on 24 June.
The entry form and race regulations may be found here:
We look forward to welcoming you!
For more information visit our
webpage
.