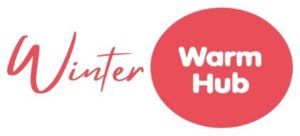 Starting on Monday, Avon Dassett Community Benefit Society, in conjunction with Warwickshire Rural Community Council (WRCC) will be offering a warm welcome at the Yew Tree.
Until the end of March, we aim to open every weekday from Monday to Friday, from 12.00-15.00, during which times the pub will offer warm hub facilities to all Avon Dassett residents and shareholders. Initially there will be selected warm drinks and biscuits available, free of charge and guests are free to make use of the library, games, wi-fi and facilities at the Yew Tree. When the kitchen is open we will also offer soup and a roll.
Guidance about support schemes, information sources and energy saving, and useful services will be made available and specific information sessions are being planned. Details will be announced once available.
We realise that until we start operations, we will not fully understand residents' needs, but we are committed to providing a vital service and will listen to all feedback and try to develop the service.
As part of the grant funding that we have received from WRCC, we need to provide data on usage, so we will be issuing cards to guests and volunteers and logging attendance together with any feedback.
We are looking to recruit volunteers to help to operate the facility by providing company for our guests, discussing their needs and helping to signpost them to useful information and guidance. Anyone interested should contact our Benefit Society Secretary, Michele Gill  michelegill09@gmail.com or 07796 446024.
We look forward to seeing you and working together to develop our warm hub facility.
Avon Dassett Community Benefit Society Limited