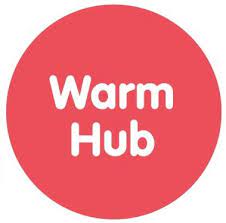 Winter Warm Hubs
We have small start-up grants available for any halls wanting to set up a Warm Hub for their community this winter. We've produced an Organiser's Checklist guide – you can download it and the (very short) application form on our website. We hope to be able to add additional funding in the near future too.
Please note that Avon Dassett Parish Council will be discussing warm hubs and the village at the next parish council meeting on 7 November and as always welcome residents' views and input.
Energy Advice
ACRE and Utility Aid have published a short Briefing for people managing village halls: Urgent Energy Advice for Halls. It's really important that you understand your energy usage and billing and engage with an expert like Utility Aid (come to our AGM – we'll tell you more then!).
Halls Together Facebook Group
We have over 200 village hall people in the group now with recent posts about EV charging points, the rising energy cost, online banking and more. It's a closed group for people involved in running village and community halls only (i.e. no advertising!) and it's the first place we post news. Join at https://www.facebook.com/groups/1052306918837175
Winter Closure
ACRE research suggests that 1 in 10 halls might close this winter due to rising energy costs. If your hall is thinking this way, please get in touch. This information will help us to represent the impact of the crisis better. We will only share information with permission.
WRCC Annual General Meeting 2022
We're holding our AGM online on Thursday 10th November 2022 at 7.00pm.
The meeting will feature a presentation about our Warm Hubs project with details of the start-up grant funding available to halls wanting to set up a Warm Hub this winter. We will also include a presentation on how halls can deal with the energy crisis, with up-to-the-minute guidance from Utility Aid.
It would be great if you could join us – details at https://www.wrccrural.org.uk/agm2022/, including the link to book your place. Please excuse the reminder e-mail that will arrive nearer the time.