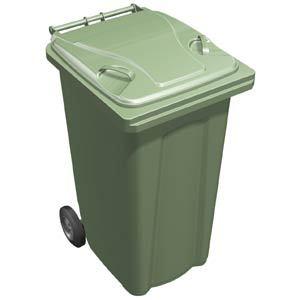 Stratford District Council have issued the following information for residents who may have questions about the new bin collections:
An enormous amount of work has gone into getting us to the current position with constant work of dedicated officers from both councils working together to address issues, resolve problems and quite simply getting the service operational with minimal disruption. I would like to take this opportunity to thank all of those involved that have worked under difficult and stressful services to ensure that every resident gets their household waste collected from the 1 August. This has involved:
40 different delivery calendars being produced and delivered to the correct households
the purchase of over 60 new vehicles
the delivery of over 300,000 new bins to residents across the two districts, including food caddies, food bins and new wheeled recycling bins (in Warwick).
It was always known there would be teething problems along the way, as is inevitable with the mobilisation of any big service change. What is important is how these problems are dealt with. As such we have put steps in place to deal with the anticipated issues in addition to programmed daily meetings with contractors and officers involved to constantly assess the situation and to plan accordingly.
Key messages for residents:
Regardless of any teething issues all residents will get their waste collected even if they have not received the correct bin at the time of their first collection.
Deliveries of the food caddies and blue-lidded recycling bins (for WDC residents) are ongoing, but delivery is currently slightly behind schedule. Deliveries will carry on over the weekend and into next week
Some residents have not received their bins and calendars
Priority is being given to the delivery of food caddies and the Council is working hard to deliver all of these by 1 August with the additional help of Biffa.
Responses to help with current concerns:
I have not received my bins yet – they only need to report this once by emailing 123collections@stratford-dc.gov.uk. One of the problems we are having is residents reporting things several times and it is taking us a considerable time to sift out repeated details. All enquiries go through to the SDC contact centre.  Please encourage everyone to email rather than try to ring as the current volume of calls is incredibly high.
I have not received my food caddy – food waste can be put into the garden waste (green) bin temporarily if they've subscribed to the garden waste subscription service. Otherwise, food waste can be placed in the grey bin until the new food caddy arrives.
I have not received an information book or calendar – you can view the information, collection dates and the schedule on the Council's website – Bin Collection Information | Stratford-on-Avon District Council
Further information:
It's as easy as 123+ with our new app!
You can download the relevant Council app on the App Store or Google Play. Collection dates will be in there from 1 August. Please encourage residents to download the app
Use the app from 1 August to get bin collection reminders, find out what you can put in which bin, or report a missed collection all in one place.
Though you can download it now, some features including waste collection dates and notification reminders will only work from 1 August 2022 when the new waste contract is in place.
Two press releases have been issued this week explaining again what the new service entails and most importantly telling residents what to do if they haven't received their new bins: