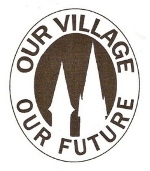 Thanks to everyone who completed the Parish Plan questionnaire. We had an exceptionally high return.
Stratford District Council have done a preliminary survey of the results and this will be available at the Avon Dassett Xmas Popup Market at The Yew Tree on Saturday 4 December, 0930-1130.
A full report will be distributed to all households in due course.