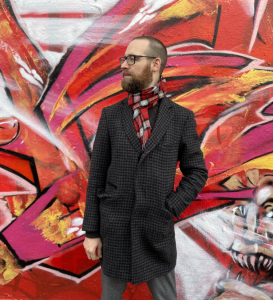 Dan Simpson(https://www.dansimpsonpoet.co.uk/workshops) is an artist who has been engaged by Warwickshire Public Health to encourage young people to have the vaccine against COVID-19. He is offering FREE writing workshops for those aged 16-29 to take part in. Dan creates fun, accessible, and safe spaces for anyone to express themselves through poetry and spoken word – no experience is required!
The workshop will be via Teams on the 23rd of June at 12 o' clock, for 30-60 minutes to create a crowdsourced poem from the age groups 16-29.  It will be made up of words collected from this group, and specifically from those who are not vaccine-hesitant. The video output would be a 'cut-up' of people from this demographic performing lines to form the poem. Written versions of the poems will also be produced and turned into a series of social media posts and as one-page posters, to be shared and printed out.
If you would like to attend these empowering, reflective, and creative sessions, please contact communityengagementwcc@warwickshire.gov.uk and you will be sent a link for the workshop.