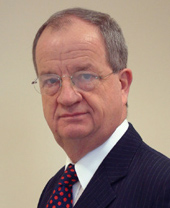 Chris Williams retired from his position as County Councillor for Kineton which includes Avon Dassett. Chris has represented Avon Dassett in various roles for over 20 years.
Former Chairs, Vice-Chairs and Clerk to Avon Dassett Parish Council gave this tribute to Chris:
My best recall is how very supportive he was of little AD and attended our meetings almost every month for years. When I was Chair he even rang me within minutes of getting home to add another issue or make a comment.  Felt he was always approachable.
[Lily Hope Frost, former Chair and Vice-Chair]
Chris was fundamental in helping us gain grant funding for a huge number of projects including actions from the parish plan, the first iteration of the community website, the playground and upkeep of the village. He was a huge supporter of the village.
[Jill Burgess, former Chair and Vice-Chair]
Hearing of Chris Williams stepping back I felt I could not let that event take place without my taking this opportunity to thank him for his great contribution and support to the Avon Dassett Parish Council during my time as Chair.
Always well informed Chris had a valuable ability to present his news from Stratford District Council in an  interesting, informative and engaging manner. He also demonstrated excellent diplomacy. On the odd occasion when I needed to contact him for guidance or support on a local council matter his response was always wise and took all parties in the matter into consideration.
Thank you Chris.
[David Hutt, former Chair]
Chris was always quick to provide answers to questions I had relating to District Council matters and share details of his many contacts in District Council departments.  His position on the Planning Committee made him a useful source of information when dealing with the many planning applications that came through the Parish Council during my time as clerk.
However my fondest memory is rather a comical one:
It was a very hot summer's evening and we had both doors open to enable fresh air to circulate in the Reading Room during the Parish Council meeting.  At that time the chairs that were used by visitors to the Reading Room were lined up in a row and of the sort that used to be found in office receptions, padded, with deep chair backs.
We were well into the meeting when Rose – my little black cat – slowly ambled into the room, jumped onto the back of the chairs and proceeded to walk back and forth along the chair-backs directly behind the head of Cllr Williams while he was, if memory serves, presenting his District Council report.  I was busy trying to continue taking the minutes and Chris continued with his presentation without missing a beat, even though he must have been well aware of the purring creature behind his head!  Once Chris had completed his report, I lifted Rose off the chairs and she spent the remainder of the meeting curled up on the lap of Cllr Deborah Brangwyn, who was more than happy to look after her while I continued minute-taking.
A silly story, but I couldn't help but be impressed by the way that Chris carried on unperturbed by our uninvited guest – most professional.
[Margaret Maughan, former clerk]
So on behalf of past chairs, vice chairs and clerk we would like to express our immense thanks to Chris for his decades of service. We hope villagers the next time they consult the website, look at the PC noticeboard or sit on benches in the playpark and around the village will remember Chris's input with great thanks.
[Sarah Richardson, former Vice-Chair]