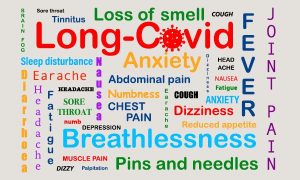 In Warwickshire, a group has been set up to support those suffering from the emotional effects of Long Covid via a partnership between Warwickshire County Council and Brunswick Healthy Living Centre ('BHLC').
If you are interested in joining this group or obtaining further details, please contact  longcovidsupport@brunswickhlc.org.uk  or call 01926 422123.
A welcome pack and registration is available by following this link.
(BHLC is a registered charity which provides services related to health and well being, and is based at Brunswick Hub in Leamington Spa)