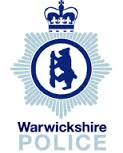 Unfortunately there have been two local incidents reported overnight (2/3 Feb 2021). Please take care and report anything suspicious to the police on telephone number 101.
Puppy poisoned on Burton Dassett Hills
Please see this statement from a local dog owner:
"Evening all, just thought I'd let you know that after walking the dogs on the hills this morning the puppy is now in the vets after eating something toxic. She's poorly but hopefully will be ok, they're keeping her in overnight until she is back to her normal self. They think she may have eaten cannabis. Anyway just letting you know so you can be vigilant with your dogs if you're walking up there – clearly doesn't agree with animals!"
Attempted break-in at Avon Dassett
There was an attempted break-in at a property in Avon Dassett. Although unsuccessful, it is a reminder that there have been a number of thefts in the village recently, so please do be vigilant.