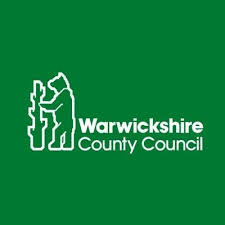 WCC Councillors' Grant Fund 2020/21 Round 2
The Warwickshire County Council Councillors' Grant Fund is aimed at community and voluntary organisations. The Fund provides each of the County's 57 Councillors with a pot of £6000 to support small-scale projects within their division that support the following outcomes:
Warwickshire's communities and individuals are supported to be safe, healthy and independent
Warwickshire's economy is vibrant and supported by the right jobs, training, skills and infrastructure
All applications should aim to build community capacity and improve the health and wellbeing of people living in Warwickshire. In particular, applications which address one or more of the following priority categories will be favoured including those who are able to demonstrate their project links to the local Joint Strategic Needs Assessment.
Improve community assets and their sustainability
Improve access to services
Improve financial capability
Reduce loneliness and isolation
Improve physical and/or mental health and wellbeing
Promote equalities and inclusivity
Improve the physical environment or reduce the environmental impact
Projects that continue to support Covid 19 and the wider impacts of the pandemic will also be considered.
Please ensure you read the guidance notes carefully before submitting your application.
Applications will need to be submitted using our online application form. Please note that you cannot save this form and you will have to complete it in one go. Applications cannot be edited once you have submitted, so please ensure you prepare your answers before submission. Click here to access the list of questions. You will get an email with a copy of your responses after the closing date.
Deadline for applications is Sunday 27 September 2020 5pm.
Councillor Williams (the County Councillor for Avon Dassett) has £3,948 remaining of his grant allocation.