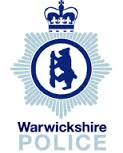 UPDATE – Car found and 2 of the 4 suspects apprehended.
A BMW was stolen from Avon Dassett last night (20 August) c. 2330. The house was broken into, keys stolen and the car taken.
The proceedings were captured on CTTV and 4 people were recorded waiting outside the house for about 15 minutes. During this period various cars went up and down the village. The house may have been watched from the bus stop area and then moved to the playground when the house lights went out.
If anyone saw anything suspicious in Avon Dassett last night please could they contact the police on 101. The crime has been reported and an incident number will be posted when received.