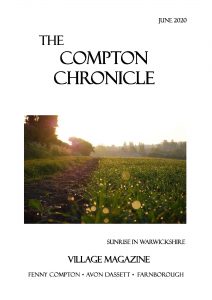 Due to the continuing situation with lots of cancelled events, the Compton Chronicle team would like to continue to invite anyone with an article (historical, poem, or information) that would be of interest to the local community to submit it for publication in the July edition which will once again be an online PDF version.
Please send to comptonchronicle@yahoo.co.uk before 12th June.
Also, for July/August we usually only issue one edition but as we are not paying for printing at the moment, there will be one issue for July and one for August. As everything is changing so fast we don't want things being too far out of date.
Many thanks,
The Chronicle Editorial Team.