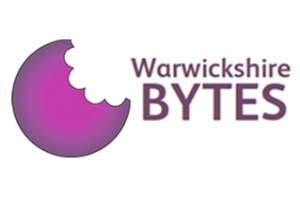 Heritage & Culture Warwickshire (HCW) will be celebrating the success of the Warwickshire Bytes Project with a week of digital activities and events from 2-6 March 2020.
Warwickshire Bytes is an innovative project launched by Warwickshire County Council in 2018 to create a digital heritage for the county. It harnessed the power of volunteers to digitise significant historical records to make more of its collections available online to people the world over.
To celebrate the project coming to an end, and to showcase the project's achievements, the Warwickshire Bytes team have created an innovative digital heritage festival, celebrating the history of Warwickshire by using archives, museum objects, and the public's own contributions.
What's happening festival week?
Starting on Monday 2nd March, we will release on social media teasers from some of the films we've made to celebrate the project.
A celebration event will take place at the County Record Office on Tuesday 3rd March, where people involved in the project have been invited to come along and share their experiences, take a look at original documents, and view a series of films celebrating the project's achievements. Attendees will also get to witness a very special reveal of Warwickshire Museum's top ten objects.
#SilverTakeover. Building on the successful event in August 2019, a number of volunteers will take over HCW social media channels on Wednesday 4th
Come along and get creative at a "Let's Make" event on Thursday 5th March at Rugby Library and Museum. The public are invited to take part in fun digital activities related to the project, including designing a logo in 3D, experiencing virtual reality tours of Market Hall Museum and the County Record Office strongrooms, going back in time with fun pictures, and having a go at transcribing 19th century documents.
During the week, a 60 minute Transcribathon will begin at 11am each day from Tuesday to Friday. People can have a go at indexing a witness statement, with lots of help and advice available via Twitter.
Councillor Heather Timms says: "We are really pleased with what the project has achieved, and delighted that we now have volunteers that can take forward some of the other ideas the council has had in making information of this kind available to everybody in Warwickshire and beyond!"
For more information email benearl@warwickshire.gov.uk. You can find Warwickshire Bytes at tinyurl.com/bytes2020 and via HCW's social media channels.
Facebook: @WarwickshireMuseum
Instagram: @heritageandculturewarwickshire
Twitter: @oisinthedeer @ourwarwickshire @chambearlain @ruairithefawn