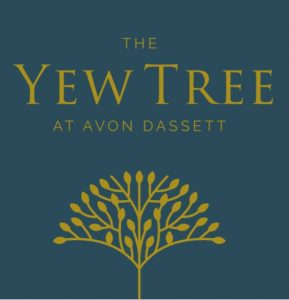 News Bulletin – October 2018
Termination of Lease
                                                            
There has been significant speculation around the community on the performance of the Yew Tree and the ability of our tenant, Steve Forrest, to remain trading with recent levels of business.
The purpose of this note is to advise you of our position, following the recent action that we have taken.
The Yew Tree has not been making enough money to allow Steve to meet his commitments to the Society and other creditors. Despite Steve's best efforts to contain costs and the financial and physical help that the Society and the community have provided, Steve's debts have increased.
Steve sought legal opinion, and was advised to cease trading. As a result we agreed that we needed to terminate the lease.
What happens next?
The Yew Tree will not be open for business until we either find a new tenant or make arrangements for the Society to run the pub. We are in advanced negotiations with a possible replacement tenant and, in parallel, we are considering the steps that we need to take to reopen the doors. It is possible that we may have to consider the short-term option of employing a temporary manager to operate the pub.
We aim to negotiate a mutually acceptable exit plan with Steve, to save both parties the cost, the time and difficulty of a protracted period of court proceedings.
Although our overriding aim is to retain a functioning pub at the centre of the community, we recognise our duty of care to investors and we will continue to protect all of our investments. At present, the Society has a healthy bank balance and is not in danger of being unable to meet its obligations for the foreseeable future.
Further updates
We will provide further updates as and when information becomes available and once we have a date for reopening the pub. In the meantime we will endeavour to negotiate with Steve to reach an amicable settlement.