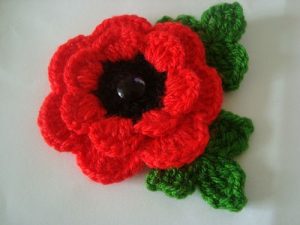 In 2014, we at The Royal British Legion were inspired by the words of a school child visiting a war cemetery in Belgium, she wrote to us and said "I know that not everyone can be remembered as individuals, but I felt it was a shame for some people to have dozens of poppies and crosses while others had no one left to remember them."
Everyone Remembered is that place, where all 1.1million Commonwealth Service men and women who fell during World War One will be individually remembered, including any who died from war related injuries up to two years after the conflict ended.
You can leave your own unique commemoration on our website to one of the fallen. Individuals like Private John Edward Thompson, who died on 15th September 1914 aged just 18 years old: Private Charles Saxby Davies of the Canadian Infantry who fell aged 23; or Rifleman Bal Sing Gurung of the Gurkha 4th Rifles whose age remains unknown.
You can remember a family member, someone from your local area or any of the many still left to be remembered. You'll be helping us create a lasting legacy and ensure that none who fell are forgotten. It only takes a minute to create a lasting legacy, by visiting: http://www.everyoneremembered.org/.