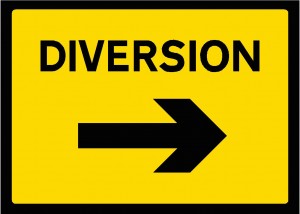 WARWICKSHIRE COUNTY COUNCIL
ROAD TRAFFIC REGULATION ACT 1984, SECTION 14
TEMPORARY CLOSURE OF C113 DASSETT ROAD, AVON DASSETT
Warwickshire County Council made a Temporary Traffic Order closing C113 Dassett Road, Avon Dassett from its junction with Lower End to a point east of the junction with Farnborough Road to vehicular traffic.
The closure was required to facilitate carriageway resurfacing works.
The Order commenced on 22 March 2018 for a period of 18 months, or until the works were completed, whichever was the earlier.  Unfortunately the works were not completed due to inclement weather. However, the work has now been rescheduled for completion on Monday 18 June 2018.
Pedestrian access to and egress from properties and land situated adjacent to the length of road to be closed will be maintained at all times. Vehicular access will be maintained where possible.
An alternative route will be signed and is available via: Lower End, Church Hill, Avon Dassett Road, Bridge Street, Memorial Road, High Street, Station Road A423 Banbury Road, Ducketts Lane, Main Street, Mollington Lane, Dassett Road and vice versa.
The Council regrets any inconvenience that may be caused.  The team dealing with this Temporary Traffic Order at Warwickshire County Council is County Highways South (Tel: 01926 412515).
Any enquiries relating to the works being undertaken may be directed to the contractor dealing with this matter, Paul Kelly for Balfour Beatty (Tel: 07837 319323 / 01675).
S Duxbury, Head of Law & Governance, Shire Hall, Warwick, 14 June 2018