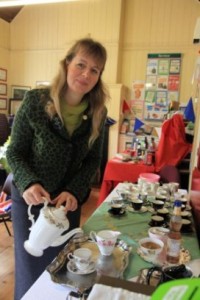 Macmillan Coffee Morning 
I will be getting out the Vintage coffee cups again this year as part of Macmillan's "World's Biggest Coffee Morning" event to be held in The Reading Room in Avon Dassett.
It's on Friday 29th and Saturday 30th September from 10am to 2pm each day.
There'll be the usual cakes/biscuits, coffee/tea/other drinks, Tombola, Books and Bric-a-Brac.
It's free to enter, with all donations going to Macmillan, so please do stop by to support this worthy cause, whether it's to relax and chill out with friends over a cuppa, or a quick caffeine fix on your way.  You could even call in for a take-away.
Deb Watts