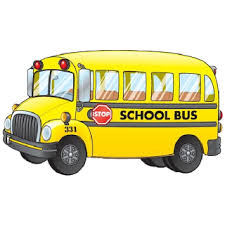 Warwickshire County Council have started a public consultation about changes to school transport considering: unsafe walking routes; transport for children with special educational needs or disabilities; post-16 transport on medical grounds.
How can I take part in the consultation?
You can take part in the public consultation in the following ways:
Online – by completing the consultation survey at: https://askwarks.wordpress.com/ and can be accessed by PC, laptop, tablet or smartphone.
In person – by attending the public consultation events listed in the table below
In writing – by emailing transportconsultation@warwickshire.gov.uk or by completing and returning a paper copy of the survey to Education Transport Consultation, Saltisford Building 3, Warwickshire County Council, Ansell Way, Warwick, CV34 4UL.
You can request a paper copy of the survey by calling Education Transport on 01926 412929 (Option 1) or by emailing the address above.
Consultation Events
Public consultation events:
Coleshill Town Hall

Wednesday 13th September 2017 4-7pm

Round Oak School

Thursday 14 September 2017 11am-2pm

Hatters Space, Nuneaton

Tuesday 19 September 2017 3-6pm

District Activity Centre, Tamworth

Friday 22 September 4-7pm

The Arnold House, Rugby

Wednesday 27 September 2-5pm

Shire Hall, Warwick

Wednesday 4 October 2017 3-5.30pm

Welcombe Hills School, Stratford

Wednesday 11 October 2017 3-6pm

Coleshill Town Hall

Thursday 12 October 11am-2pm

Hatton Park Village Hall

Monday 16 October 4-7pm

Discovery Academy, Nuneaton

Friday 20 October 2-5pm

Children & Young People Overview & Scrutiny Committee
Tuesday 19 September 2017
Public consultation end
Thursday 2 November 2017
Cabinet
January 2018
County Council (all policy decisions)
March 2018