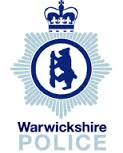 Stratford District Council's Rural Crime Coordinators will have a stall at this year's show.  They will be showcasing a variety of security equipment and will have crime prevention advice literature and a few 'freebies' to hand out.
They will also be promoting the Warwickshire Rural Watch website (https://www.warwickshire.police.uk/article/6562/Rural-Watch) and the new Community messaging Service which has recently been launched and has taken over from the old police alert system.
Please come along to the show and pay them a visit!
(With thanks to Avon Dassett Parish Council for helping to arrange this).
For information, the role of Rural Crime Coordinator is to provide crime prevention advice for those residents in rural communities in South Warwickshire. They work closely with Warwickshire Police and are funded by the Warwickshire Police and Crime Commissioner. Much of their role is working with farmers on bespoke site security solutions and they have the ability to loan and trial security equipment. They also undertake crime prevention talks to elderly and vulnerable person groups.