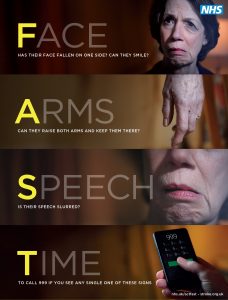 NHS Warwickshire North, NHS South Warwickshire and NHS Coventry and Warwickshire Clinical Commissioning Groups (CCG) have been working with clinicians, NHS staff and NHS England to progress the improvement of stroke services in Coventry and Warwickshire. The process has been extremely thorough and from the feedback we received from patients, the public and our leading clinicians, we have evolved our initial scenarios around acute configuration of services into proposals for
preventing more strokes;
delivering equitable stroke rehabilitation at home where appropriate or in a bedded rehabilitation facility where it is not appropriate; as well as
the optimum acute configuration for the best survival and reduced disability.
One of the other factors we have taken into consideration in the proposals we are currently engaging on, is the need to have a sustainable specialist workforce for stroke care, and our proposal describes developing a team of stroke professionals working together to improve stroke care irrespective of whether they work in the hospital or home.
As the organisations that buy services for stroke patients, the three Clinical Commissioning Groups know that if the best care in the right place at the right time is provided, in line with the National Stroke Strategy and regional best practice, lives can be saved and disability reduced for many people who survive a stroke.
Many of you will be aware that our current services in the area  do not meet national best practice and the CCGs  have therefore been working with the three local hospitals and rehabilitation staff to look at all of the possible ways to deliver stroke services and stroke rehabilitation across Coventry and Warwickshire.  Other areas have already made changes to improve stroke services, and we would like to start to achieve this for our population as soon as possible.
The current proposals have been co-produced from engagement previously undertaken with local clinicians, patients, carers, community groups and our dedicated Patient and Public Advisory Group.
We are now carrying out this second stage of formal engagement to understand the views of as many people as possible on all aspects of stroke services.
We have asked the Stroke Clinical and Operational Leads in each NHS provider, to discuss the proposals with their stroke teams and others in their organisation, and to raise awareness of the proposals and the survey to provide their feedback.
We are taking  forward  another round of engaging people in patient and public groups, Health and Wellbeing Boards  and other formal meetings, and we have set up  a series of face to face public events to gather views to help inform any future decisions:
Friday 14 July 2017, 10am – 12pm, The Civic Hall, High Street, Bedworth, CV12 8NF
Tuesday 18 July 2017, 3pm – 5pm, Benn Partnership Centre, Railway Terrace, Rugby, CV21 3HR
Wednesday 19 July 2017, 1:30pm – 3:30pm, Warwick Gates, Community Centre, Cressida Close, Heathcote, CV34 6DZ
Friday 21 July 2017, 10:30am-12:30pm, Koco Community, Resource Centre, 15 Arches Industrial Estate, Coventry, CV1 3JQ
To register for an event call 0121 611 0231 or visit: www.surveymonkey.co.uk/r/stroke-events
I would like thank all those who have contributed to the proposals in order to get us to this stage. I want to encourage all patients, carers, stroke survivors and wider members of the public to take part in the survey or come along and share their views on our proposals for the future stroke services in Coventry and Warwickshire.  Our aim is to get a really rich picture of local views about the proposals for us to take into account in determining what is next for achieving the improvements to save more lives and reduce disability after a stroke.
To read the full details and proposals you can visit the engagement page and download a copy of the engagement document by visiting:
www.warwickshirenorthccg.nhs.uk/Get-Involved/Get-Involved/Stroke-Engagement
Many thanks in advance for taking the time to share your views with us.