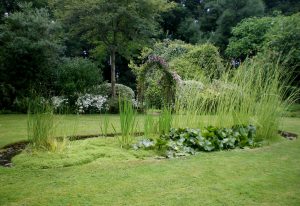 This year's Open Gardens took place last Sunday, 2nd July. The weather was kind and, although visitor numbers were down on last year, it was still a busy day, particularly on 'teas' where over 300 portions of cake were sold!
The day raised £2,529 for National Garden Schemes and £248- for the Parish Council towards the upkeep of the tubs in the village. A breakdown of this year and last years results are attached.
So, thank you to everyone who contributed by opening their garden, helping with getting things ready for the day, or helping on the day. And certainly not forgetting everyone who donated our lovely cakes!
Summary of Accounts
AVON DASSETT OPEN GARDENS 2 JULY 2017
SUMMARY OF DAYS TAKINGS AND DONATIONS
NGS OPEN GARDENS SCHEME                          2017           2016
Paying Visitors                                            £ 1,775.00          £ 2,125.00
Tombola etc at Reading Room               £     113.62                    £     111.76
Teas                                                              £     581.00                    £     542.00
Plant Sales                                                   £       38.00                    £       25.00
Donations                                                   £       22.00                    £       27.00
£ 2,529.62          £ 2,830.76
AVON DASSETT PARISH COUNCIL
Percentage of Teas                                    £    248.00           £    230.00
TOTAL RAISED                                            £ 2,777.62          £3,060.76