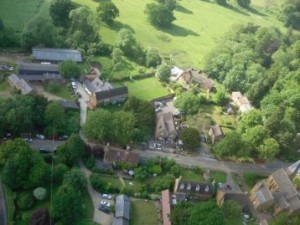 Rural England want to find out what the key issues are for those living in rural areas. To have your say, complete the survey which can be found here: https://glos.onlinesurveys.ac.uk/rsnruralsurvey
Setting a new Rural Agenda

As the dust settles on the recent election, Rural England are keen to find out what the key issues are that matter to people in rural areas.  Supported by the Rural Services Network, Rural England have commissioned a short survey with CCRI.

It is vitally important to hear your opinions and experience of life in rural England so that we can start to shape a new agenda for the countryside.

You should complete this survey individually. If there is more than one person in your household, please encourage them to also complete the survey as their opinions may differ.

We would also request that only people aged 15 or over complete the survey.

As a thank you for completing the survey, RSN are kindly offering an Amazon voucher worth £10 to 10 lucky respondents chosen at random. The survey will close on 23rd July.

Who are we?

Rural England is a Community Interest Company whose mission is to build the strength and resilience of rural England by helping to inform and engender better rural policy making. Our core activities are independent research, networking and information exchange.

The Rural Services Network (RSN) is the national champion for rural services, ensuring rural areas have a strong voice.  We are fighting for a fair deal for rural communities to maintain their social and economic viability for the benefit of the nation as a whole.
For this survey, we are working with our research partners, the CCRI, at the University of Gloucestershire. The information provided by you in this questionnaire will be used for research purposes only. It will not be used in a manner which would allow identification of your individual responses, nor are we asking any questions that would allow you, or your household, to be identified.