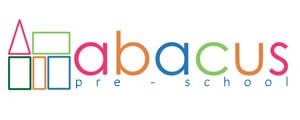 The current Abacus Preschool Nursery building based in Fenny Compton is in urgent need of replacement. Although they share the school site, Abacus is a charity and as such relies heavily on fundraising for major projects such as the build. This is where you can become involved!

They are replacing the building this summer, ready for September 2017 and are asking local businesses, individuals and families to support us. Maybe your children or grandchildren have been to Abacus or will in the future, you may have friends working at Abacus, or you simply think it's important to have local Preschool facilities for the next generation. Whatever the reason we would be extremely pleased if you can help us reach our target.

To get involved in Adding up for Abacus just choose which level of donation suits you best and donate via their JustGiving page: https://www.justgiving.com/crowdfunding/Abacus.
Names of donors will be added to a new abacus within the new building.

Inscription on frame £5
Bronze bead £25
Silver bead £50
Gold bead £100
Platinum bead £+

Donations will be spent directly on the building with every pound making a real difference. For more information, please get in touch and we will show you exactly how your money will benefit the Preschool children.

You can also donate by cheques payable to Abacus Preschool Nursery Ltd, or by cash donations to a Trustee or directly into Abacus.

Thank you,
The Trustees of Abacus Preschool