Warwickshire County Council proposes to make a Temporary Traffic Order closing C35 Avon Dassett Road, Avon Dassett, between The Dassett Road, to vehicular traffic.
The closure is required to facilitate drainage works.
The Order will commence on 27 April 2015 and will last for a period of 18 months, or until the works are completed, whichever is the earlier. However, it is anticipated that the works will be completed by 1 May 2015.
Pedestrian access to and egress from properties and land situated adjacent to the length of road to be closed will be maintained at all times. Vehicular access will be maintained where possible.
An alternative route will be signed and is available via: Church Hill, Lower End, Dassett Road, Banbury Road, Village Road, Bottom Street, Blacksmiths Lane, Northend Road, Bridge Street (and in reverse order).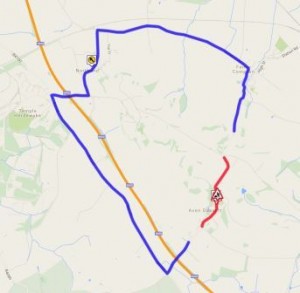 The Contractor dealing with this matter is Adrian Gill for Balfour Beatty (Tel: 07837 319212).
The Council regrets any inconvenience that may be caused. The person dealing with this matter at Warwickshire County Council is Michael Rogers, County Highways (Tel: 01926 412515).
S Duxbury, Head of Law & Governance, Shire Hall, Warwick, 10 April 2015