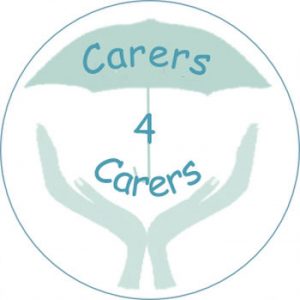 Do you have caring responsibilities for someone who is ill, disabled, elderly or frail?
Those who look after a family member to enable them to live independently don't always recognise themselves as 'carers'. They often feel it's just 'what you do' when you have a family and may not realise that support is out there to ensure they have the right information to enable them to care and encouragement to consider their own wellbeing. Some carers feel they are not yet at the stage where they need support but it's important to make contact with agencies early so that, should the unthinkable happen and help is needed urgently, they have the information to know where to go or what to do.
Warwickshire Carer Wellbeing Service
The County Council have a statutory obligation to provide support for carers. In Warwickshire, this is provided by the Carers' Trust Warwickshire Carer Wellbeing Service. The declared aim of their service is to ensure that carers are supported in every way possible so that they are able to take on this vital role while maintaining their own wellbeing. Registering with Carers' Trust if you have caring responsibilities ensures that you can access to their services and have access to professional help and guidance. They now have the CRESS service which offers a total of 72 hours respite for the carer. This is free of charge and not means tested. It can be taken over a period of time for planned breaks or accessed in an emergency. Carers Trust can be contacted on 024 7663 2972 – Option 2 or you can email: carerssupport@carerstrusthofe.org.uk. More information via their website is available at https://www.carerstrusthofe.org.uk/warwickshire-carer-wellbeing-service/
Care Companion
As part of the carer wellbeing service, Warwickshire County Council also offer free access to Care Companion. This is a website which has been developed by a team of researchers at Warwick Medical School, University of Warwick alongside a panel of carers and is supported by WCC, the NHS and Age UK Warwickshire. It offers free online information, advice and support and is unique in that everything on the site is tailored to your needs. It has a carefully curated library of information resources, a diary for recording appointments and significant events, an address book and a mood monitor to encourage carers to be aware of their own wellbeing needs. Care Companion can be found at www.carecompanion.org.uk.
Carers4Carers
Different from the statutory service, Carers4Carers is a local self-support group run, as its name suggests, by carers for carers. We support rural carers living in Kineton and the surrounding villages and rural area, those whose loved ones are in residential care and also former carers so it is local to you. We meet on the 4th Friday of the month at Kineton Village Hall from 10.30 until 12 noon.  Come when you can and stay as long as you are able.
We are here to provide information and help with skills through a programme of specialist speakers and an extensive library of leaflets from a wide range of organisations. Members are often heard to say 'If I hadn't come today, I wouldn't have found that out'. We intersperse our speaker-led meetings with some without speakers which gives carers more opportunity for that much needed talking space over refreshments and to enjoy some TLC in the form of mini-therapies from our lovely Anita from Tranquil Beauty. It also provides the flexibility to allow for impromptu  discussion on an issue raised by our members in the course of conversation. It is a very friendly group and several of our members have been attending almost since its inception in 2012.
Carers4Carers was originally set up because the majority of groups run by the Carer Services were in towns, too far to travel and therefore meant leaving the person you cared for for a long period. We are one of the few carer support groups in the county which offers care for your loved-one alongside our main meeting, in our Companionship Group. If you are able to bring the person you care for along to the village hall, then they will be looked after by qualified care assistants from Unique Senior Care, supported by a volunteer and enjoy refreshments, friendship and activities appropriate to their abilities. They have a wonderful time and really look forward to their monthly visit. We do ask you to book this in advance so that we can ensure appropriate care.
We publish a monthly newsletter so if you are unable to come to a meeting, we can still keep in touch.
If you look after someone who is ill, disabled, elderly or frail – whether in your home or elsewhere – then you are a carer and we would love to hear from you to see how we can help. For more information, to book the Companionship Group, request the newsletter or help with transport, please contact Gillian on 01926 640203 or email kcarers4carers@gmail.com