I moved to Avon Dassett in March 2014, having lived for 27 years in Surrey and London. Although we had friends in the area, my partner Sandra and I had no previous connection with the village. However, through The Avon pub we quickly met people and were welcomed into the community.
After working for more than 40 years an Accountant and Management Consultant, I retired from full time work in 2014 from an American IT company where I headed their Public Sector consultancy team. Most of my working life has been focused on the Public Sector and has included Local and Central Government as well as Health and International Government Agencies.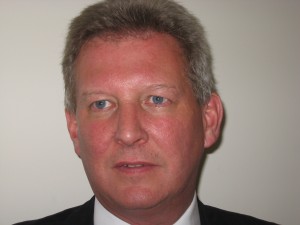 I am now an Independent Member of the Audit Committee of the charity Scope and as working part time as a consultant with an international law firm to establish a UK consultancy practice.
In becoming a Councillor, I want to use my skills, knowledge and expertise for the benefit of the community. In particular, I want to see The Avon restored to being at the hub of the community, as well as ensuring that the village environment and public assets are maintained to the highest possible standards.
My interests are gardening, sailing and rugby. I am a life-member of Barking RFC but with Wasps moving to Coventry I anticipate watching a slightly higher level of competition in the coming seasons.
Councillor Muffitt may be contacted via darrell.muffitt@gmail.com