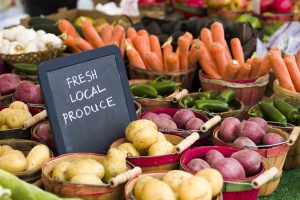 A list of local shops that will deliver to Avon Dassett (kindly compiled by Diana Biddlestone):
Carpenters will deliver to elderly, vulnerable or self-isolating customers although they would prefer orders to be paid in advance and collected from outside the shop if possible. 01295 690561.
Steve Betts Butchers of Banbury will deliver to a 10 mile radius of Banbury (minimum order £40) Tel 01295 262387 https://www.stevebettsbutchers.co.uk/
Banbury Produce Warriors deliver fruit, vegetable and dairy boxes. https://www.producewarriors.com/
Harbury Post Office and Supermarket will deliver to the village. They have all basic needs including wine and prepared curries available. 01926 612645 [Note: the shop is currently not doing deliveries due to the owners' illness but is open]
Nothing but Footprints in Banbury sell dry goods, eco-cleaning materials and plastic free products. They also sell veg boxes and sometime artisan bread. Order online through their website or Facebook. No tel number available.https://www.refillnotlandfill.co.uk
Southam Country Stores will deliver pet supplies. Tel 01926 640223 https://www.southamcountrystores.co.uk/index.php
The Herb Centre deliver garden supplies. 01295 690999 https://herbcentre.co.uk
H.C. Lewis Butchers in Kineton will deliver meat and eggs. 01926 640228 https://www.lewisbutchers.co.uk
Anyone pining for good coffee can order from  Monsoon Estates Coffee near  Stratford ( as served in Gilks in Kineton). They will post it out to you if you place a minimum order of 4 small packs. Several people could club together if they wished. 01789 459073 https://www.monsoonestatescoffee.co.uk
If you are struggling to get flour try ordering directly from the mill. Mathews Cotswold Flour will deliver but need a minimum order of 5 bags. Again a group order could be made. 01993 830342 https://www.fwpmatthews.co.uk
Farnborough Garden Centre 01295 690479 will deliver anything they have in stock, plants, canes, fertiliser, compost etc. Closed on Mondays. Delivery £5:00
Plants2People https://www.plants2people.com/ covering Stratford upon Avon and Evesham will deliver plants with a £5 delivery charge to Avon Dassett
The Malt Shovel in Gaydon will deliver take aways to the village. 01926 641221 https://maltshovelinngaydon.co.uk Take away menu on Facebook available from 4-9 pm.
The Plough is doing  take-aways but only for collection. Tel 01295 690666 Order via Facebook. they are also offering to deliver self isolating people with supplies from Carpenters  and or a take away.
Paul Warren of The Garden Pantry (note: a facebook group that you will need to join) is willing to deliver veg boxes to Avon Dassett. They are £10 each and he also delivers dairy products.
Cana Wines in Harbury do free delivery to CV47 postcodes. Tel: 01926 613716 www.canaimport.co.uk
Croft's Pies free delivery to Avon Dassett, minimum order £18 Tel: 01295 680683 or 07766 7066906 email: croftpies@gmail.com
Further  information that may be useful is that Waitrose are now attempting to recognise their elderly and vulnerable customers. These are identified by the Waitrose card system. Sainsbury's already have this system up and running as many people may know.